About
Hi, I'm Julio
I help businesses make the best use of their data, and improve and automate their processes by integrating existing products and developing custom data driven solutions.
After being a professional developer for more than 20 years I've taken that analytic, process oriented mindset and focused on automating data driven marketing and business processes.
I love helping people grow their business so its a perfect fit for me. I'm open to collaborative consulting relationships where I can directly contribute to the your profitability and will unconditionally guarantee the work.
If you have a question on how your business could make better use of its data and streamline processes to grow I'd love to have a quick chat to see if we're a good fit.
Talk to you soon.
Julio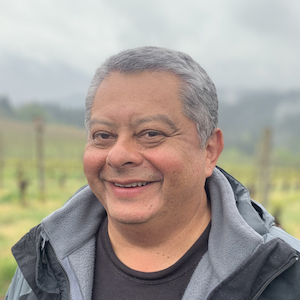 E-String specializes in data driven solutions for businesses.
E-String has been owned and operated by, Julio Barros, since January 1999. Julio has over 20 years of professional programming experience and has developed many data driven solutions and web applications in Clojure/ClojureScript, JavaScript, Java, Python, and C/C++/Objective-C.
He is a business owner, consultant, freelance programmer and trainer.
Education:
Masters of Computer Science, May 1993, University of Virginia, Charlottesville, VA
B.S. in Computer Science, May 1990, George Mason University, Fairfax, VA
Contact
Please do not hesitate to contact me, (503) 863-8211, if you have any comments or questions or if there is anyway I can help.
Or you can find me on the internet at