Successful ML/AI Projects
I help business owners and professionals understand concrete ways AI and ML can improve their workflows, products and businesses.
With many years experience in natural language processing (NLP) and AI/ML, I provide customized solutions for businesses of all sizes looking to leverage AI/ML in their projects. Whether you're looking to improve your customer experience, automate processes, or gain insights from your data, I have the expertise to achieve your goals.
Natural Language Processing and Large Language Models
Large Language Models (LLMs) have become popular lately due to their ability to process vast quantities of text and generate human-like responses that can be used to automate content creation, translation, and summarization.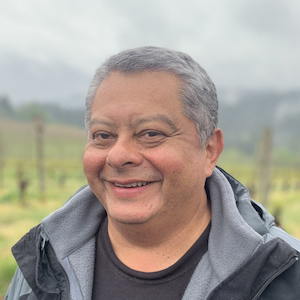 Julio is a developer who fully understands uses of language models, construction of language models and implementation. Now that OpenAI is mainstream he's a go-to guy for showing a business how they can leverage AI. ... his deep knowledge about the subject matter, his ability to demonstrate and his organization.
Tim Mullen - SmartComment.com
I can help with:
Exploring the possibilities and challenges of using machine learning and AI in your business.
Working with your team to identify important yet safe uses cases for ML/AI.
Developing prototypes and proof of concepts to solidify the teams understanding of what is possible and surface even better approaches.
Creating a plan to implement and integrate ML and AI into your everyday business.
Every Business Can Benefit
You'll receive personalized attention and solutions tailored to your business needs. Whether you're a small or medium-sized business owner, I can help you implement AI and ML solutions that will take your business to the next level.
Together we'll evaluate your data and processes to understand:
The functionality you'd like to provide.
Your data, how it is collected and what it means.
The target metric you'd like to improve.
The available strategies and techniques.
Decide and plan out which approaches you can reasonably employ.
I will also work with your team to devise a plan to keep AI efforts on the right track with:
Check-ins with the team leads.
Check-ins with the team members.
More in depth sessions to train team members, identify roadblocks and brainstorm solutions.
Every business can get more value from their domain knowledge, processes and data to make better decisions. Let set up a quick call to discuss your needs.