Deliver Successful AI Projects
I help businesses make their products and workflows deliver higher quality results more efficiently by using AI and ML where it make sense in cost effective ways.
With over 20 years experience in AI, ML and natural language processing (NLP), I provide customized solutions for businesses of all sizes looking to leverage AI in their projects. Whether you're looking to improve your customer experience, employee efficiency, company information access or automate processes. I'll help you achieve your goals.
Natural Language Processing and Large Language Models
Large Language Models (LLMs) have become popular lately due to their ability to process vast quantities of text and generate human-like responses that can be used to automate content creation, translation, and summarization.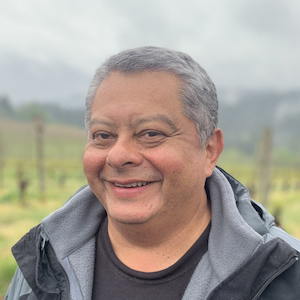 Julio's extensive and practical knowledge of applied AI is invaluable, especially in the early stages of architecting GenAI/AI solutions.
Paul Baier - GAIInsights.com
Julio listens carefully to your vision and takes the time to deeply understand all of the moving parts of your project so he can make targeted recommendations about how to use AI tools to bring it to fruition. ... [He] is the first step to understanding the landscape of possible AI solutions." -
Cynthia Phelps, PhD - InnerAlly.com
Julio is a developer who fully understands uses of language models, construction of language models and implementation. Now that OpenAI is mainstream he's a go-to guy for showing a business how they can leverage AI. ... his deep knowledge about the subject matter, his ability to demonstrate and his organization.
Tim Mullen - SmartComment.com
I can help you with:
Needs Assessment
- analyze business processes to find the best opportunities for AI/ML and LLMs, indentifying risks and challenges and prioritizing them based on ROI and feasibility.
Data Assessment, Preprocessing and Strategy
- by evaluating data requirements and quality and planning with data collection and processing.
Model Selection and Evaluation
- choose the appropriate base LLM and evalute its performance on your data.
Knowledge Transfer, Training and Workshops
- provide hands-on training sessions for company staff on how to best use and benefit purchased and developed tools.
Vendor Evaluation and Recommendation
- provide insights on vendors, platforms, and tools that best match the use case requirements.
Prototype Development
- assist in developing prototypes and proof of concepts to solidify team's understanding of what is possible and surface even better approaches.
Creating Custom Applications
- chat bots and pipelines that work on your data.
Integration and Deployment
- integrating Al solutions into existing systems and planning deployment.
Custom ML Model Development
- once needs, data and objectives are identified building models specificaly for for those use caess.
Fine-tuning
- Develop strategy to manage data, hyperparameters, and related techniques to fine-tune models on your data for best performance.
Model and Process Validation
- develop methodologies to measure quality of responses of implmemented features, minimize bias and maintain compliance and determine additional training needs.
You'll receive personalized attention and solutions tailored to your business needs. Whether you're a small or medium-sized business owner, I can help you implement AI and ML solutions that will take your business to the next level.
Lets set up a quick call to discuss your needs.