Analyzing Themes in Reviews with Natural Language Processing (NLP)
Recently I was working on analyzing some short texts and came up with an idea for extracting interesting themes from them.
I thought the technique might be particularly useful for app/product reviews. Many businesses are interested in analyzing sentiment but this goes beyond that and tries to analyze recurring themes automatically. I tried out the process on some app store reviews and found the results quite interesting.
The apps I chose (essentially at random) were Zoom, Procreate Pocket and Microsoft To Do. I've added some typical sentences from each of the various themes below along with a visualization of the app's theme space.
Do you find this useful? Do you analyze your reviews? What else would you like to see?
There is a lot more that could be done; particularly with the visualizations. And I know this article is light on the details. I'll share more as the ideas crystallize.
In the meantime, if you'd like to analyze some reviews or want to share ideas, suggestions or analysis please get in touch.
Thanks
Julio
Zoom
I cannot sign up for account
ZOOM IS AWESOMELY SO GOOD
They closed Tiananmen Square massacre protestors' accounts, ...
If you care about your privacy or security, take heed.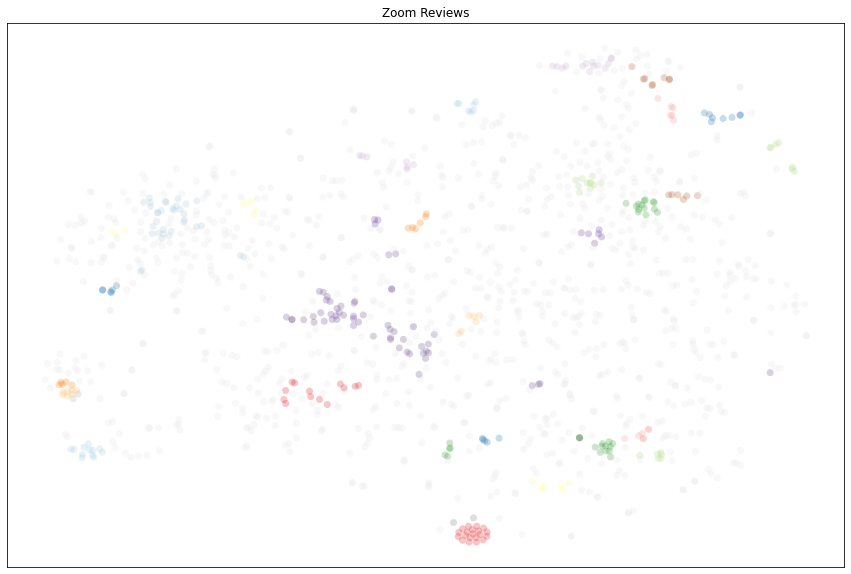 Procreate Pocket
There is a variety of brushes and blending tools,and so much more!
I think it's the best drawing app.
I wasted my money.
the screen is smaller why?
but the only problem i'm having is when I try to upload videos on thar ...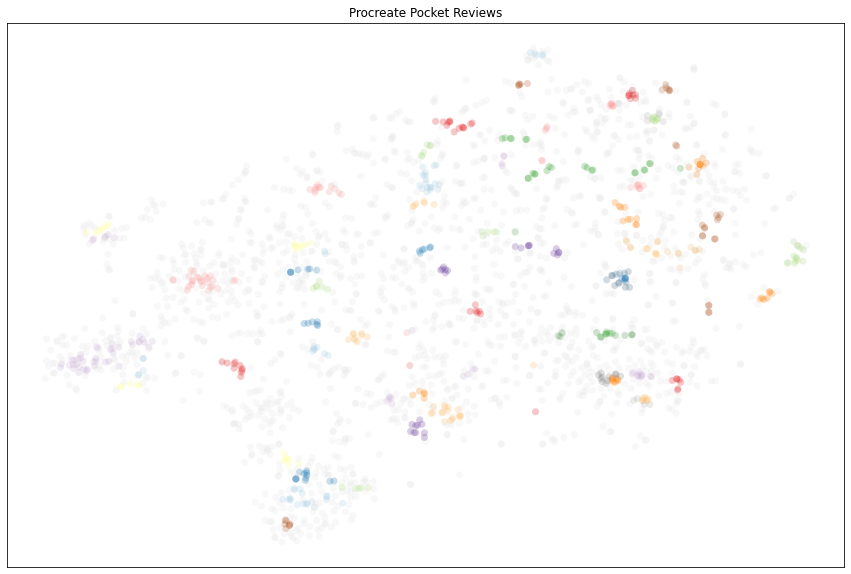 Microsoft To Do.
It won't recognize my login
Please add feature to sort the completed list as well..
Thanks Microsoft!
Excellent App.
VERY frustrating!!!!!
BRING BACK WUNDERLIST!!!!!!!!
Shared Lists don't always sync properly.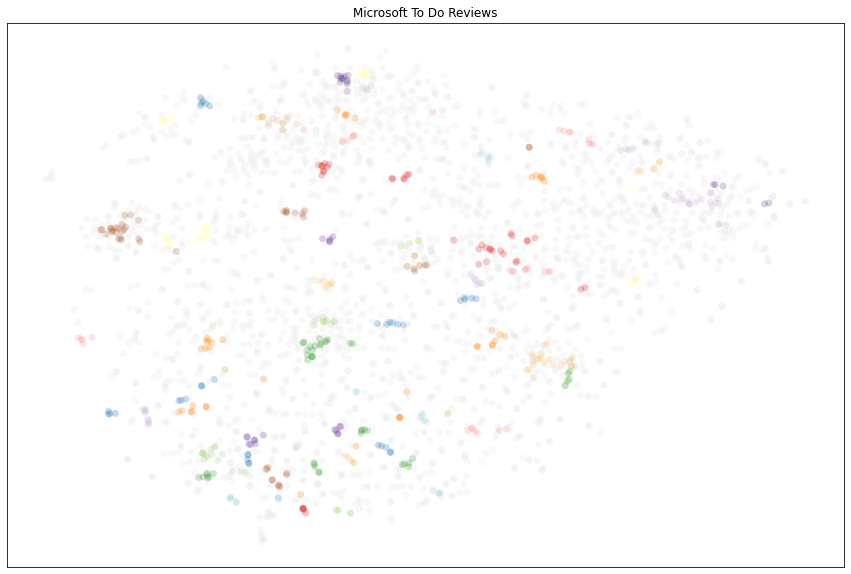 Love it? Hate it? Let me know!.
Want to get notified of new articles and insights?